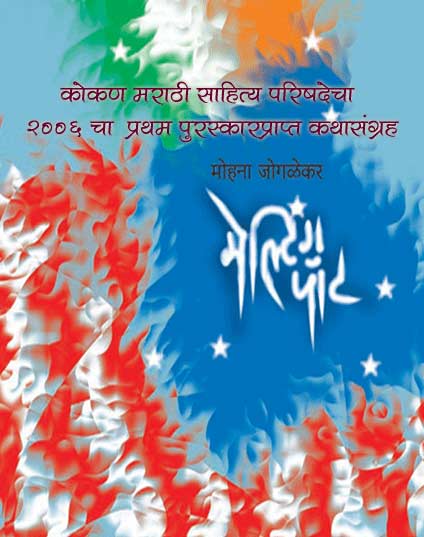 Melting Pot has won 2006 Kokan Marathi Sahitya arishad Award . This story collection composed of 13 stories, reflect true life-events, made of shattered dreams, eternal love, passion to fight injustice, and finally conceding to reality.
If you would like to order a copy, please contact:

Mohana Joglekar
(919) 465 1772
301 Barthel Drive
Cary, NC 27513

Price:
In USA $5 plus shipping
In India Rs.100

The book is available in most of the bookstores in India.
· Mumbai (Ideal Book, Dadar, Shabda Borivali, Halbe Agency Girgaion, Majestik Book Stall Thane)

· Borivali (Shabda)

· Pune (Rasik Sahitya, Paresh Agency, Samarth Book, Vidya Agency)

· Nagpur (Sachin Sahitya; Sahitya Prasar Kendra)

· Aurangabad (Aurang. Book Depot; Vidya Books)

· Latur (Bharateey Pustaalay )

· Ratnagiri (Grantha Sneh).